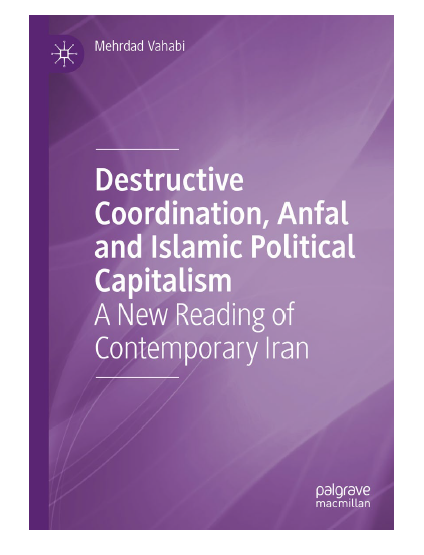 Mehrdad Vahabi (USPN, CEPN).
https://link.springer.com/book/10.1007/978-3-031-17674-6
This book introduces a new theoretical framework that examines Iran in relation to the theological concept of Anfal, a confiscatory regime seen in Iran since 1979 where public assets belong to the leader of Iran. Through analysing the economic impacts of Anfal, the effects of political capitalism and destructive coordination and how they lead to the economics of hoarding and the flight of capital and labour are highlighted.
The economics of predation, ecological disaster, and cooperative coordination are also discussed. This book aims to highlight the economic consequences of Anfal and its role in sustaining destructive condition and shaping the Islamic political capitalism. It will be relevant to students and researchers interested in the political economy, Middle Eastern and Islamic studies. Mehrdad Vahabi is Professor of Economics at University
Sorbonne Paris Nord and director of the research center on Economics at North Paris (CEPN) affiliated to the French National Center for Scientific Research (CNRS). He has published many books in English, French and Persian among them The Political Economy of Destructive Power (Edward Elgar, 2004), The Political Economy of Predation (Cambridge University Press, 2015). He has published more than a hundred articles in peer journals and is an editor of Public Choice.