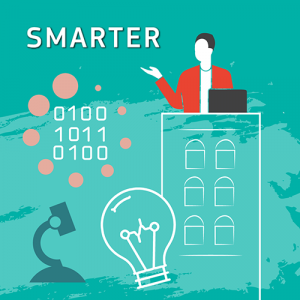 Post-2021 cohesion policy aims at smart specialisation and digital transformation. This generates new job profiles across sectors, creates opportunities for growth and global competition. However, digitalisation of work will also impact at all levels: on workers, regions, social security and tax systems; it may reinforce inequalities and challenge territorial cohesion. This workshop will explore inclusive digital economic growth and discuss scenarios for shaping a sustainable, inclusive future of work which is focusing on cohesion and the diversity of European regions and cities. The aim of the Participatory Lab is to discuss the prospects and challenges of digitalised labour focusing on regional growth and global competition. Synergies across regions, cities, sectors and specialisations will ensure EU-wide impact.
The target groups are policy-makers, including regional experts, private and public stakeholders, business professionals and academics which will discuss in the 3 table-sessions:
Laurent Baronian (MCF UP13) will participate to the following roundtable on October 10, 2019 at the European Commission.

The individual at work: How sustainable are we when we are alone?
Work is an essential aspect of our lives: it shapes our livelihoods, our identities and contributes to cohesion. The digitalisation of work creates new opportunities for individuals, but also challenges and new inequalities. Participants will explore the consequences of digitalisation, especially platformisation, in relation to specific sectors and specialisation, age and gender. They will discuss new skills, youth and active ageing, but also new types of work contracts, unemployment and challenges that emerge for regions and welfare. How will digitalised jobs contribute to individuals' social security and professional development? How will workers' resilience be strengthened in view of the rising digitalisation and competitiveness of global markets?  Chaired by: https://project-plus.eu/the-project/
More info here