The concept of rural tourism encompasses many forms of tourism, such as nature-based tourism, community-based tourism, ecotourism, agro-tourism, and many more. Scholars consider tourism an im- portant tool for revenue generation for communities living in rural areas. However, ineffective planning and management of the tourism industry may lead to undesired results in rural destinations, sometimes negatively affecting their rich natural and cultural heritage. In Lebanon, the last decade witnessed an increase of the rural tourism share within the tourism industry. Until today, there are no scientific studies of the supply and demand for this sector in Lebanon. This survey aims to analyze the demand for rural tourism among the domestic market hoping to provide information for actors in the field. The data show- case evidences about the needs, preferences and expectations of potential urban travelers, and factors affecting them. Data collection was completed in May 2014 with a sample of 436 persons, mostly Lebanese urban inhabitants, during the Travel Lebanon exhibition dedicated to promote rural tourism in Lebanon. The statistical analysis revealed important information about the perception and behavior of potential visitors. Personal characteristics, especially respondents' personal income and cultural background, have been identified as major factors that affect their decision-making process regarding tourism services and facilities. Results also revealed a lack of awareness by the surveyed respondents about critical sustainable tourism issues in rural areas, and a visitor perception that is somewhat different from what is actually being provided by tourism stakeholders in rural areas.
Keywords: Rural tourism, domestic tourism, demand analysis, motivations and preferences.
JEL Codes: Z3.
Note: Cet article est accepté pour publication dans la revue Management & Avenir, cahier spécial N° 96 « 6èmes journées scientifiques du tourisme durable à Laval » et sera publié comme prévu en novembre 2017. Cet article a été présenté par Dr. Socrat Ghadban au colloque «6èmes Journées Scientifiques du Tourisme Durable », qui s'est tenu à Québec-Canada le 11 juin 2015.
Consulter ce document de travail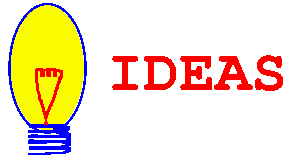 Consulter la liste des documents de travail du CEPN les plus récents